Gold and three bronzes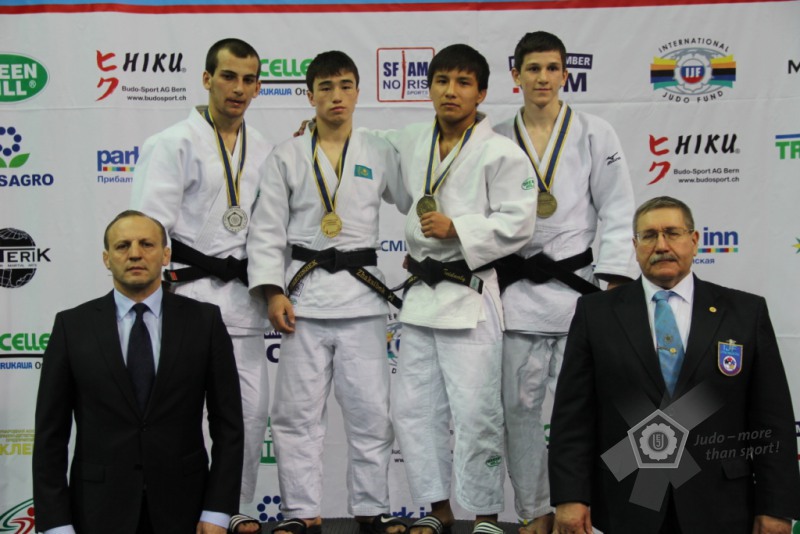 Kazakh judoists won medals at the European Open Cup among juniors (April 19-20, Saint-Petersburg City).
Zhaksybek Zhenisbek (55 kg) won the gold medal, gaining revenge against Magomed Solomgeriev in the final. Unfortunatelly Asylzhan Seydualy was defeated in the semifinal by the russian opponent and we couldn't witness Kazakh final.
However Seydualy showed a warrior spirit and got bronze medal for our team as well as Meyrlan Baymahanbetov (60 kg, was stronger than his teammate Nurdauletov Oraz) and Yerassyl Sakenuly (66 kg).
Find us on social networks